Steps:
Book a

FREE

Discovery Call
We'll discuss your needs and see if we're a fit.

I work with all emotional triggers and wounding, healing your nervous system.
My specialty is in healing emotional wounds from Developmental Trauma.
Expanding self-expression, creativity, & clearing blocks in the way of you having a purposeful business.
If we're a fit, we'll discuss next steps.
1:1 Sessions
Sessions are 1hr & done via ZOOM
1-Session: $100
3-Session Pkg: $269
13-Session Pkg: $999
I Want!
If you need a sliding scale or financial scholarship ...

Email me.
ms.cat.gelinas@gmail.com
The 3-Month Journey
Some people know they want to make huge shifts now in their lives now.
Healing & integrating traumas and past wounding is tremendously rewarding. From relationships to money to happiness ~ you can completely shed old feelings, beliefs, and triggers.
Healing past & current wounds and trauma can completely transform and strengthen our present moment.
When we free up this bound energy, our reality shifts into expansive & new ways as well as our physical bodies. Trauma affects our sleep and digestion, when we integrate past wounding - we feel better ALL around.
3-months include:

13 private 60-min emotional freedom sessions
In-depth work with your emotional body, nervous system, subconscious, and any developmental trauma.
I want!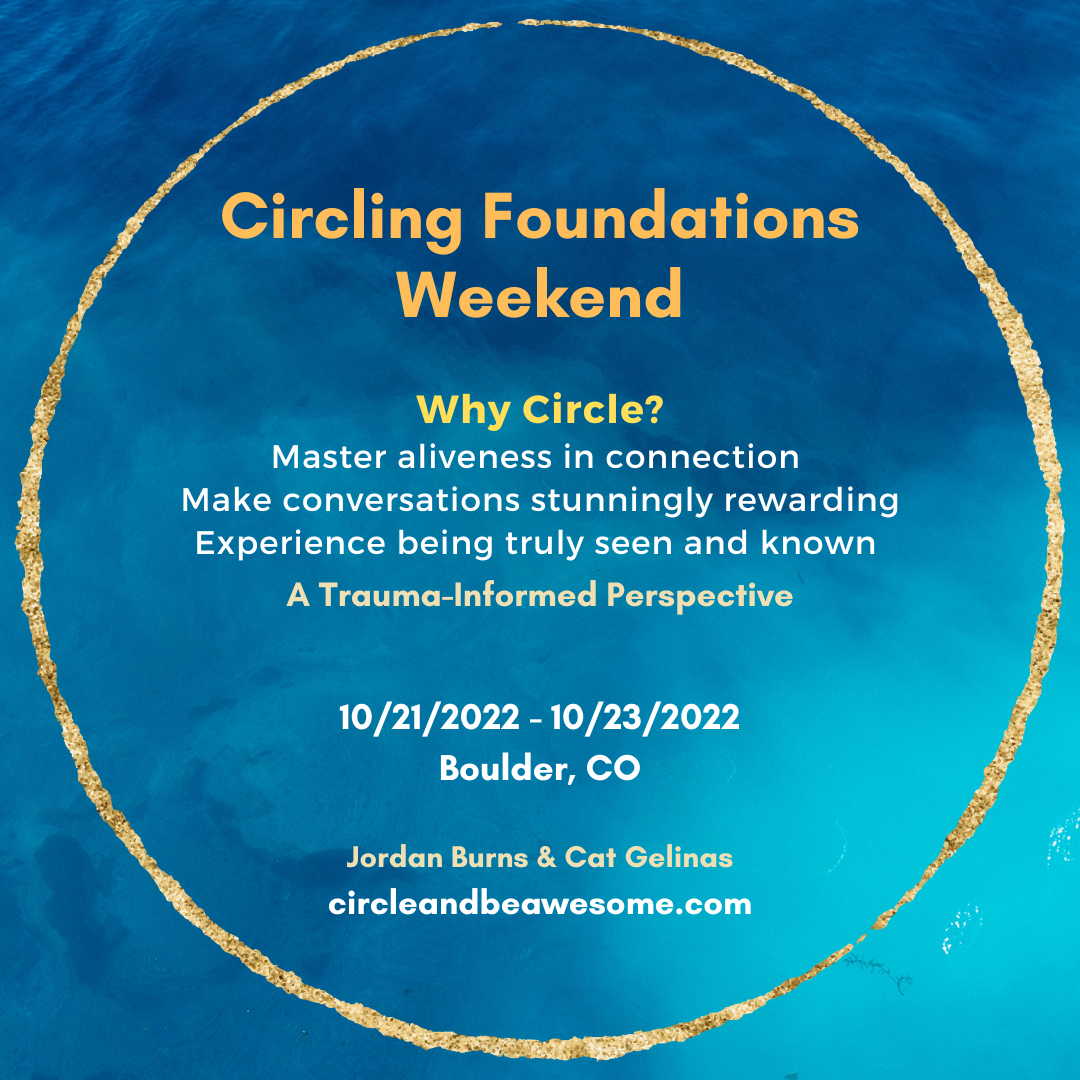 Circling Oct 2022
"The single biggest predictor of human happiness is the quality of our relationships." - Arthur Aron
Circling uncovers "relational blind spots"— the places where we push away depth of connection & intimacy.
If you're:
In relationship and want to deepen connection + gain skills.
Single, and looking to attract someone to explore deeper connection with…
Looking for a deeper or more easeful connections with people in your life —family, friends, colleagues, clients.
Understand why people are they way they are.
Want to improve how others experience you in a welcoming, gentle way.
Through this fresh, direct-experience in-the-moment process, we have more choice about how we respond to others.
Circling Benefits:
Arguments become less frustrating and more enriching.
Personal lives are deeply enriched.
Relationships become a place of learning and growth.
Pathways open as you cultivate this level of awareness and skill in communication.
Of all abilities one might gain mastery of, an instrument, a sport, or becoming a chef…this ability is said to be one of the most rewarding overall.
People wanting them at more meetings and gatherings to have them 'go better'.
Details here:
Sign up for gems in your inbox